New Vinyl Sliding Patio Door
Installation in Bridgewater, NJ
Okna Forester Patio Door Replacement In Bridgewater, NJ 08807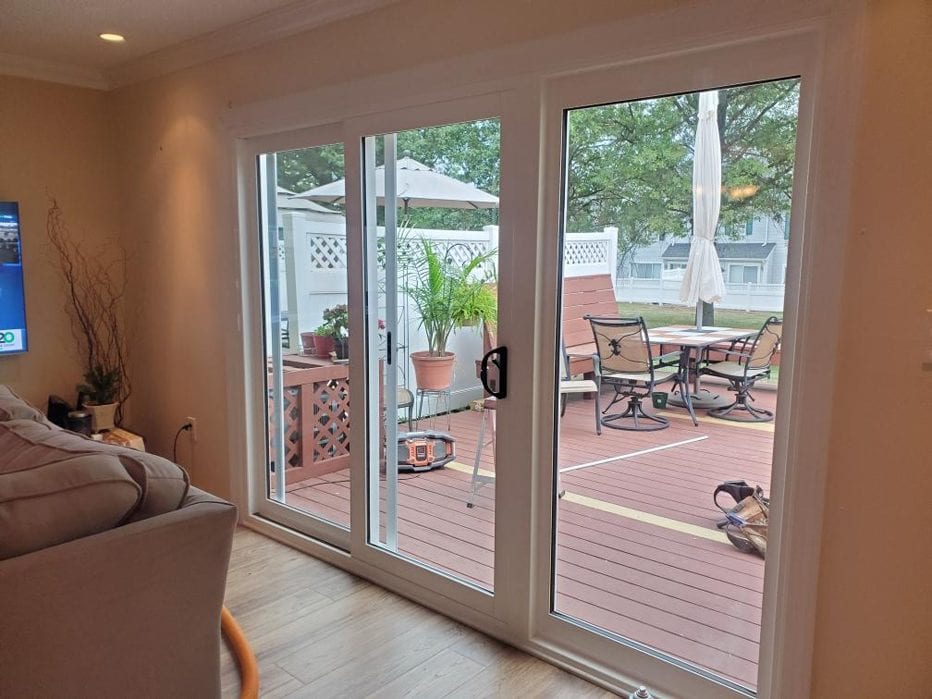 Vinyl Patio Door Replacement
This Patio Door Replacement was completed by our door installer in Bridgewater, NJ 08807. Pictured is the final result of setting this beautiful New Jersey home up with three brand new Okna replacement windows.
For the sliding patio door replacement, we used one Okna Forester – a 9 foot sliding vinyl patio door. With an interlocking rail system and double weather-stripping, this door is sure to keep your house the temperature you want it to be. Energy efficiency is our prime focus as a door and window installer, and Okna has the most energy efficient doors and windows.
All of the materials used for the renovations are approved by the Homeowners Association (HOA) and meet all requirements in Bridgewater, NJ 08807. Markey Windows, Doors & More offers exterior and interior home remodeling services to the New Jersey Area.