Whole Home Window Replacement in Flemington, NJ
New Window Installation In Flemington, NJ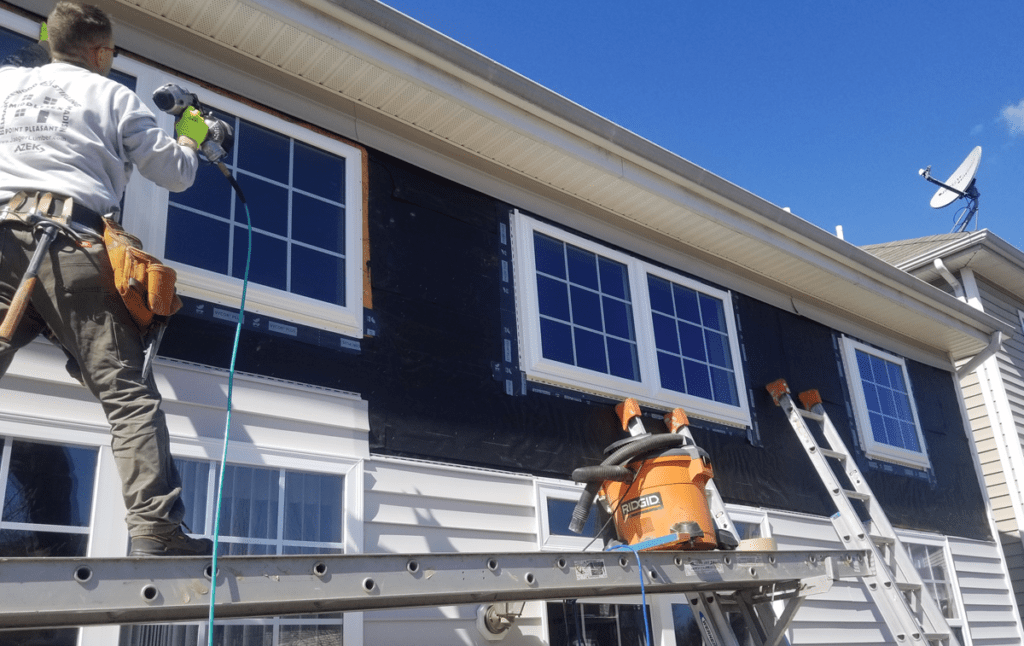 Flemington New Construction Windows
This New window installation project was completed by Markey Windows, Doors & More. We installed new construction windows for the entire home, totaling fifteen windows! 
These new windows were installed with nailing flange and ice & water shield. Pictured is our Window installer midway through the 15 window installation on a beautiful home in Flemington, NJ. Markey Windows, Doors & More provides home remodeling services around Bridgewater, NJ.
All of the materials used for the window installation are approved by the Homeowners Association (HOA) and meet all requirements in Flemington, NJ 08822.