Okna 500 Series Window Replacement In Somerville, NJ
Deluxe Vinyl Double Hung Windows in Somerville, NJ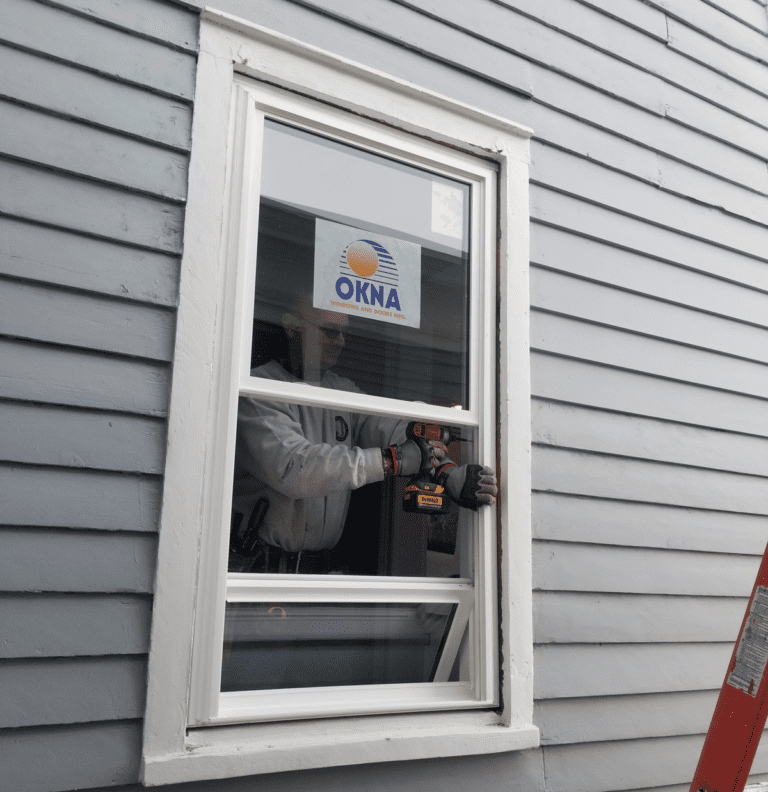 Replacement windows Somerville, NJ 08876
This replacement window installation in Somerville, NJ 08876 was completed by Markey, Windows, Doors & More.
Pictured is the replacement window installer making the final adjustments to the window to ensure smooth & proper operation. We used the Okna 500 series Deluxe double hung vinyl window for this replacement.
The Okna 500 Series Windows Meet all Homeowners Association (HOA) requirements for Somerville, NJ. This Okna replacement window installed the right way has a lifetime warranty along with our workmanship guarantee.