Vinyl Siding in New Jersey
Vinyl Siding in New Jersey is to a house as skin is to the human body. Siding protects the house against the elements and pests. It helps prevent moisture penetration and the growth of biological contaminants such as mold, dust mites and bacteria. These 3 types of biological contaminants have been known to cause allergic, respiratory, and other health problems in humans.
Choosing house siding deserves careful consideration. Some sidings are good in dry climates, others in wetter climates. Some siding is better in windy conditions. And still others, like vinyl, are good in all types of weather conditions.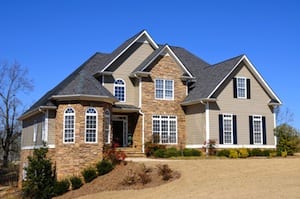 Rain, snow and frost are the moisture concerns. If rain, snow, or frost gets behind the siding, the moisture makes the wall sheathing soft, degrading the strength of the entire house frame.
Some of the common pests that may reside behind poor or inappropriate siding are dust mites, carpenter ants, and termites. Dust mites are a common allergy concern. Carpenter ants and termites, as they eat away at the home, undermine the strength of a wooden frame.
A carefully chosen siding, appropriate for your climate and the amount of care you are willing to devote to its maintenance, will not only give your house a new look, but protect your family's health and safety.
It delivers the warm, quality appearance of wood without the costly, time-consuming maintenance and repairs. Vinyl won't split, peel or rot. And because its color goes clear through the panel, it never needs to be scraped, stained or painted. 
Learn more about Alside vinyl siding NJ
CertainTeed is one of the industry leaders in vinyl siding products. The CertainTeed siding collection offers more styles, finishes and colors than any other vinyl siding brand. You'll find optimum versatility, too. Choose beautiful Cedar Impressions® Perfection Shingles, Half-Round Shingles or Hand-Split Shakes. Select colorful Monogram™ vinyl siding with its patent-pending STUDfinder™ installation system. For variety, see CertainTeed's Carolina Beaded, MainStreet™, and Hamilton Park™ vinyl sidings. All are virtually maintenance-free and offer limited lifetime warranties. CertainTeed vinyl soft fits and vertical vinyl sidings provide practical complements while vinyl corners, window trim and door casings provide attractive finishing accents. For more information on Certainteed vinyl siding please download our online Certainteed Vinyl Siding brochure!
No matter what your kind of vinyl siding you are looking for, our New Jersey siding contractor can help. Call  Markey Windows, Doors, & More today for more information on our New Jersey home remodeling and siding services.
Our Vinyl Siding NJ Services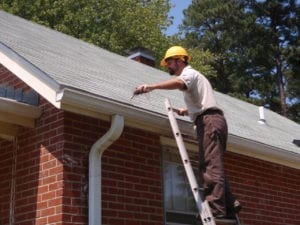 Bridgewater Portfolio
Add Your Heading Text Here Click edit button to change this text. Lorem ipsum dolor sit amet, consectetur adipiscing elit. Ut elit tellus, luctus nec
Read More »